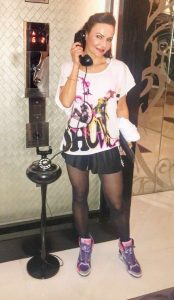 Yes, it's called a science because it is a Science!
We are talking, texting and responding via email and social media constantly…
The power of reading & interpreting the fine detail in the patterns and certain phycological behaviors – which relate to perception, buying behaviors and many many more interesting info that can change a business around!
As technology leads our world and our future – don't be left behind when it comes to the most important part of any modern human's world – Communication!
Without communication, you won't have a business or a career…full stop! If your business doesn't have a focused Digital Marketer & social media manager + strategist … you're not on the edge of your seat…you are being left behind!
Which will influence your bottom line…
#socialmedia #business #science #edge #perception #pattern #futurism #sales #digitalmarketing #SM #SMmanagement #QATAR #doha #middleeast